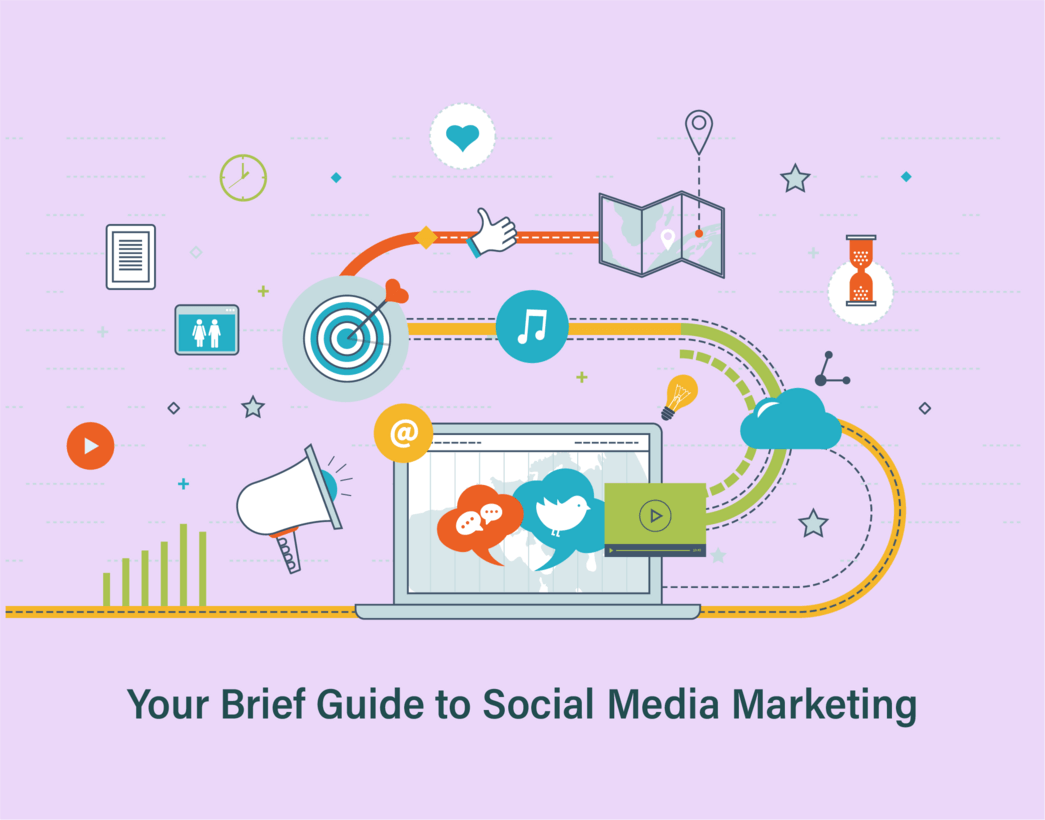 July 6, 2022, 0 Comments
Your Brief Guide to Social Media Marketing
Running an online business is no mean feat and one of the things that needs to be done well is your social media marketing.  This guide is designed to give you an overview of social media marketing, so you know what you should be doing to get the most out of your social media networking platforms.  Done well and social media marketing can greatly improve your visibility online, grow your audience and convert them into paying customers.  Let's dive straight in.
Do You Understanding Social Media Marketing?
Before we move on, do you know what social media marketing involves?  Here's the information:
Social media marketing relates to content that's posted on your social media networks; it should help to elevate your business.

Social media marketing is about networking to grow your audience and engaging with them.

It's about building your very own community online and harnessing that community to build brand awareness.
Social media constantly changes so it's important to stay ahead of trends and make sure that your business responds to those changes.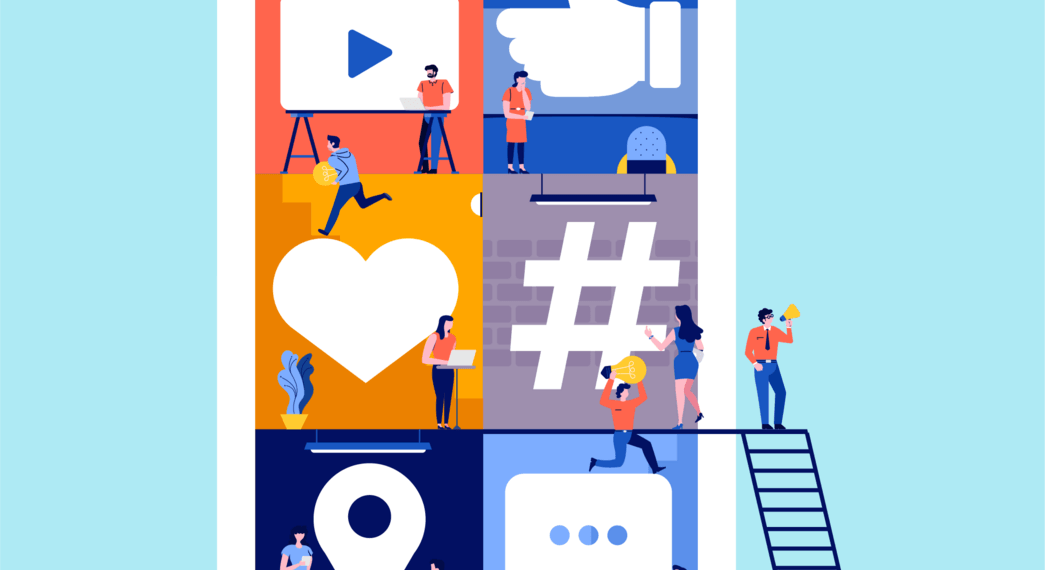 The Different Social Media Platforms Available
There are lots of different social media platforms each attracting their own audience but also with plenty of crossover.  You should choose social media platforms that match with your own audience.  If you're unfamiliar with the different social media platforms, here's an overview of the biggest channels available:
Facebook
Did you know that there are over 2 billion users on Facebook?  It is a huge platform that favors Gen X and Millennials although it also has an older audience too.  Use Facebook for B2C.  There are lots of added features on Facebook useful for businesses, such as access to insights and metrics and a shopping feature to help you monetize your content.  Additionally, you can advertise on Facebook for a low cost.
TikTok
One of the newest platforms, TikTok uses video to gain users' attention and has become very popular lately.  It has a younger audience, particularly age 16 to 25 although there are plenty of older people who enjoy browsing through.  Currently, there are over 1 billion users on TikTok with a mainly Millennial and Gen Z audience.  Use it for both B2C and B2B.
Instagram
Instagram is popular for photo and video sharing and with over 1 billion users daily, it's not to be ignored!  The audience is mainly Gen Z and Millennials, but older people also love it.  Use Instagram for B2C posts and get to know its features.  There's a shopping feature, live Insta TV, Stories and if you want to, you can even post videos of 60 minutes long from your desktop.
Twitter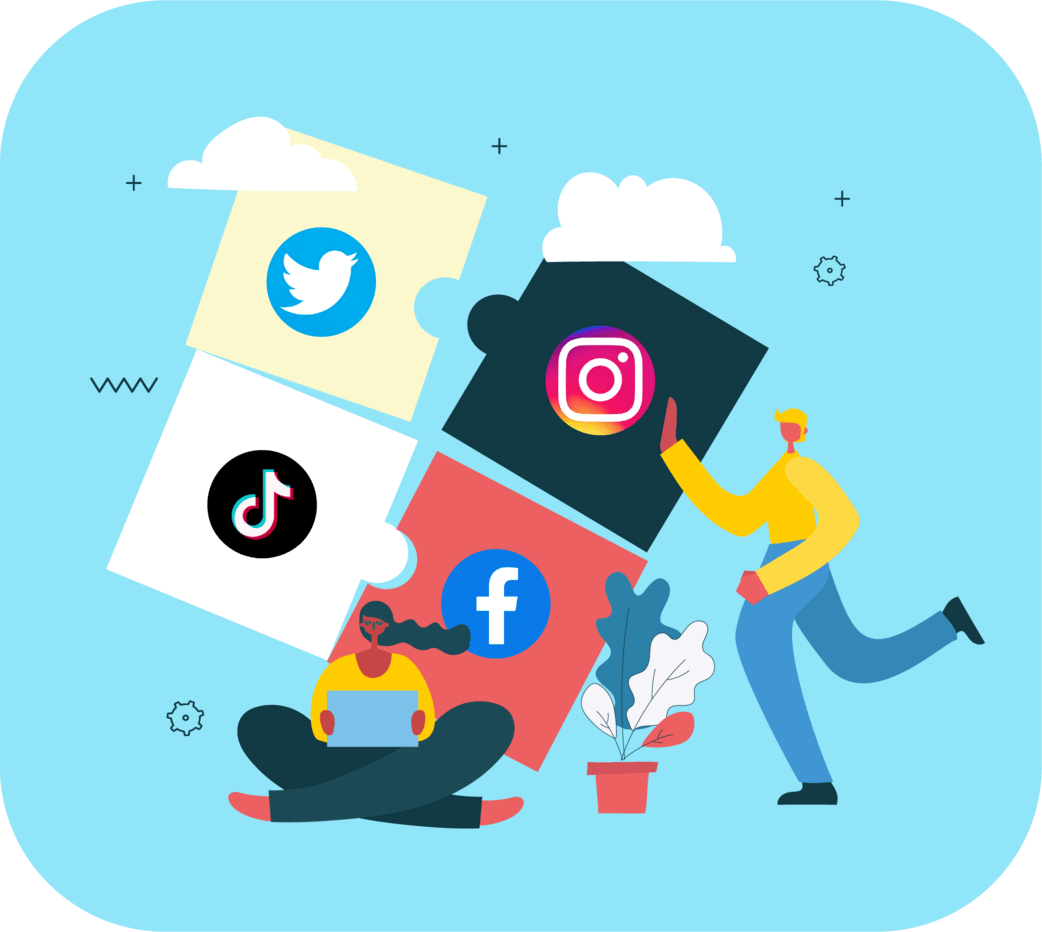 More than 200 million people access Twitter every day and lots of businesses use it for customer services.  It is a good channel for both B2B and B2C purposes but remember, Twitter is all about short, brief content.  Interestingly more males favor Twitter than females and it's a Millennial audience.
LinkedIn
Especially for businesses and professionals, this is ideal for you if your industry is business to business.  With more than 780 million users accessing it every day, it covers most audiences and is particularly useful for those seeking business opportunities or looking to change their career.
YouTube
The second biggest website visited, this social media platform is for videos and has more than 300 million users across the world.  It's audience favors Millennials but most people, of all ages, access YouTube regularly.  Use it to display how-to videos, instruction videos, behind-the-scenes, and interviews.
SnapChat
This social media platform skews a younger audience, particularly GenZ.  You could use this for B2C content, and you will reach a wide audience as SnapChat has over 300 million active daily users.
Pinterest
This social media platform is especially for building visual story-boards and is strong in the Baby Boomer category.  It also skews female.  With over 440 million global users, if you have a Baby Boomer audience, this one will work well for your business.
Why Social Media Marketing Is Right For You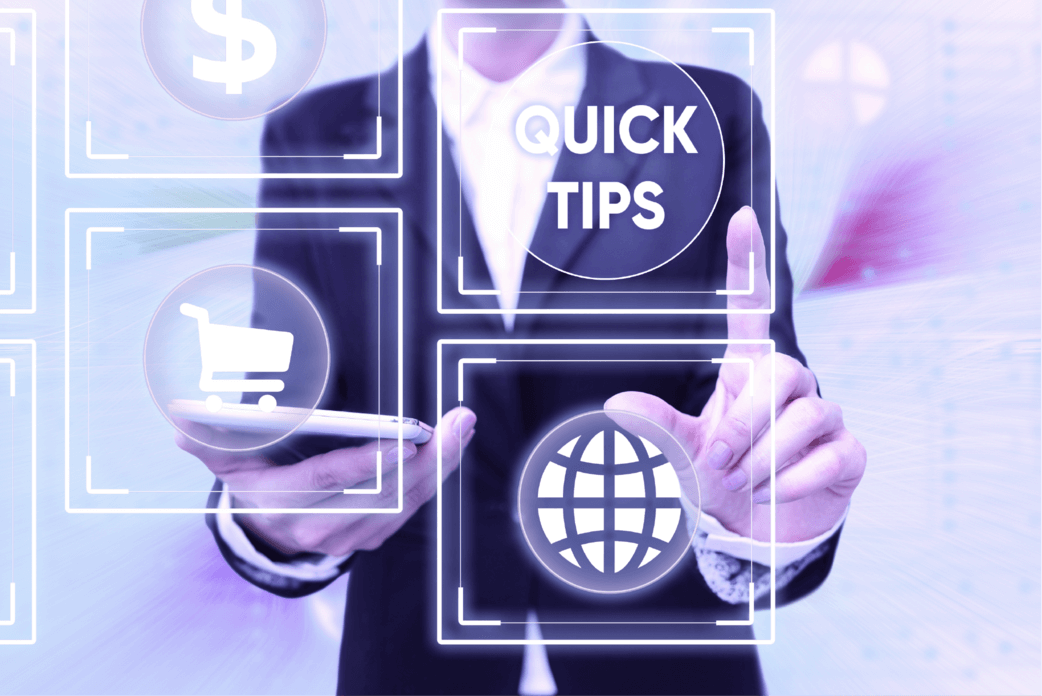 Below, we've listed some of the many reasons why you should be using social media to grow your online business:
Social media builds brand awareness.

With social media, you get the chance to reach thousands of new prospects.

You drive website traffic.

It generates leads that could convert into paying customers.

You can use it for cheap, targeted advertising.

You can build an online community and engage with your audience.

Use social media to run competitions and promote your brand.

There are ways to monetize social media, for example, through shopping.

You can create live videos and share business news with your audience.

Use social media for exclusive offers.

Create effective social media campaigns to generate bigger sales.

You can link your blog and your website to your social media channels.

Try social media to build relationships with your followers.

Generate insights into your customers and understand more about their behavior.

Use social media to research your competition and spot untapped opportunity.

Promote your business as a leader, but get verified first so your account is seen as credible, learn more about how to get verified on Instagram here.
Developing Your Social Media Strategy
Once you've decided on the social media strategies you want to use for your business, the next thing to do is create a social media strategy.  This is similar to a business strategy except it is solely for social media activity.  Ideally, your social media strategy should be a one- or two-page document that lists your goals and what you're planning to do to reach your goals.  You don't need to go into excessive detail, detail can go onto separate documents under each social media goal.  In effect, it's an overview and should plan ahead for 3, 6, 9 or 12 months.  Alongside your social media strategy, you should build a social media calendar) which will list when you're planning your activity.
When you've got your social media strategy perfected, the next stage is to design your content.  Never rush it because it needs to be engaging, thought-provoking, visual (if applicable) and create a buzz.  You need to think about whether it will inspire people to click through to your post and even convert to a sale.  As you're a business, bear in mind that your content must look professional and polished.
To inspire you, what do other social media accounts do that makes you stop and look at their posts?  What do your competitors do well?  What posts make you reply?  When you know the ingredients required, you'll soon come up with lots of ideas!
Do think about the time you're posting.  Don't post in the middle of the night!  Consider when people use social media, usually it's lunchtime, before work and in the evening.
Use the Features
Most social media platforms have lots of added features you can use to make your posts even more appealing. For example, filters, emojis, stickers and don't forget to tag your location.  Hashtags are also important; these are searchable words that people use to find inspiring content.  Use similar hashtags to your competition and find a couple of your own.
Schedule Your Posts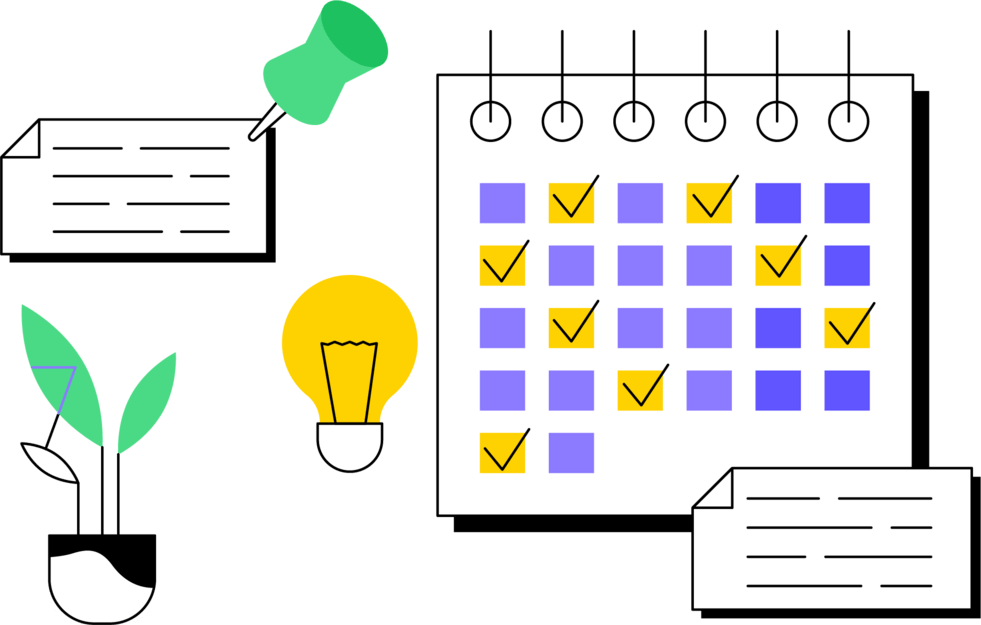 There are lots of online tools that help you such as scheduling your posts so you can concentrate on other important aspects of your business.  So, you could design ten social media posts and schedule them in advance.  Just dedicate a couple of hours a week to do this and then you don't have to think about creating posts every day.  Of course, if an idea crops up in the meantime, you don't have to stick to your schedule rigidly.
Don't Over Post
There's no need to over post!  If you post too much content too quickly, you could put off your followers and at worse, you could even end up shadowbanned.  It's best to space out your posts and just post two or three times a day at the most so you don't put off followers and lose followers.  It's always about quality rather than quantity.
Monitor Performance
Take advantage of the online tracking tools available.  Most social media platforms have metrics to measure your performance.  Using these, you can check your post engagement, track your follower account, see how many people have tagged you and how many people have shared your posts.  There's lots more available, and these metrics are vital as they help you know what works and what doesn't work.
Social Media Marketing, Final Words
If you need further help with your social media marketing, don't forget to use the online tools available.  Remember, it takes time to get right but with determination, focus and perseverance, you will get there.  There's so much opportunity, don't forget to tell your business contacts and customers that you're on social media and encourage them to follow you.  You can do this by sending an email out with links to your social media channels.